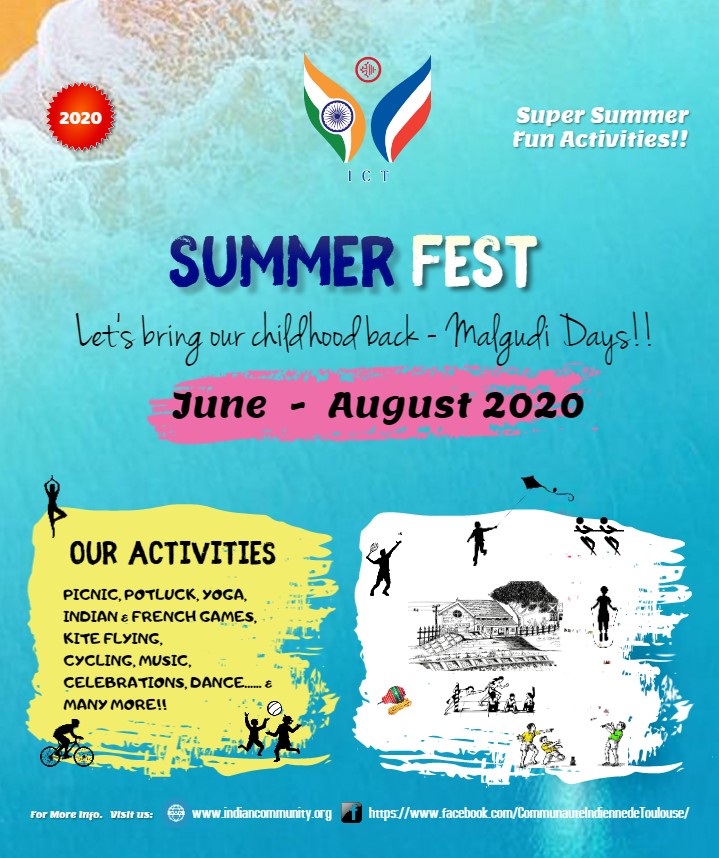 Summer Fest:
This summer, let's know each other better through various games and outdoor activities. ICT plans to organize several fun as well as health & fitness activities.
The activities in the bucket list are Picnics, Yoga, Potluck, Kite flying, Kayaking, Cycling, Music & Dance celebrations and Indian & French games that can help us recall our childhood.
Please check our facebook page and group for the regular updates.
If you have any interesting fun idea or want to volunteer to organize any activities, please write us at indiancommunitytoulouse@gmail.com